Kosmetikq™Mini IPL Hair Removal Body hair removal at home,Permanent Hair Removal
stars, based on
36
reviews
Contact Us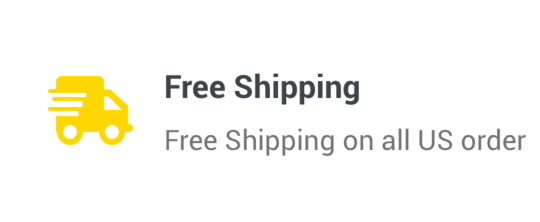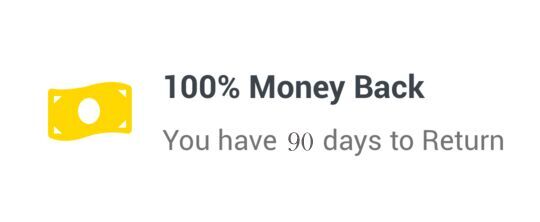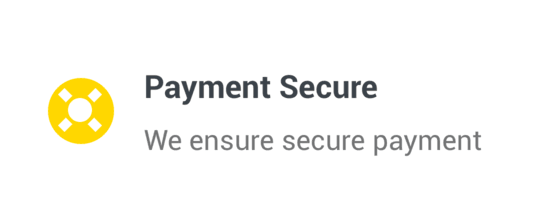 -2 in 1 fucntion: Skin rejuvenation function & IPL hair removal fucntion

-999,999 flash high quality quartz flashes for a long service life
-IPL laser Technology , achieving permanent hair removal
-LCD Status Display, more reliable and ture. You can check the rest pluse amount obviously
IPL Hair Removal System is based on thermal damage theory,intense flash light penetrates into dermis and is absorbed by melanin in hair follicle, producing photothermal effect, conducting the energy from hair section to hair root, rising the temperature of melanin rapidly and decomposing it. Thus hair re-growth is stopped permanent hair removal and Skin rejuvenation.
-The compact, handheld tool uses intense pulsed light technology to safely and efficiently target hairs right at the root-quickly removing them and helping to prevent regrowth.
-With 5 setting level , including a simple-to-use 'flash and glide' mode. suitable different people. Can be chossed the level according to your skin & hair color
-3c㎡ irradiate area of light and 3 seconds irradiate speed help you finish the hair removal in a short time
- Ideal for full body hair removal, including arms, underarms, bikini line, legs, back and chest
-Perfect for sensitive areas without painlessness. It can remove lip hair, armpit hair, arms, legs forehead hairline & bikini hair
-Temperature protective system. When working temperature is higher than its protective temperature, the device will stop working to send flash
-First use fortnightly to enjoy silky, fuzz-free skin every day and to prevent future hair regrowth.Then simply repeat the process every four or six weeks, any hair will gradually become finer with less and less hair regrowth.It's the u ltimate at-home solution for beautifully-smooth results, without the need for expensive or painful in-salon treatments.

Course of treatment and effective time
- Using it twice a week for the 1st & 2nd week
- Using it once a week for the 3rd & 4th week
- Using it once every 2 weeks for the 5th & 8th week
- Consolidate it once every 1 to 3 months after 8th week
(Attention: the laser is the treatment of hair roots, it takes time to see the effects)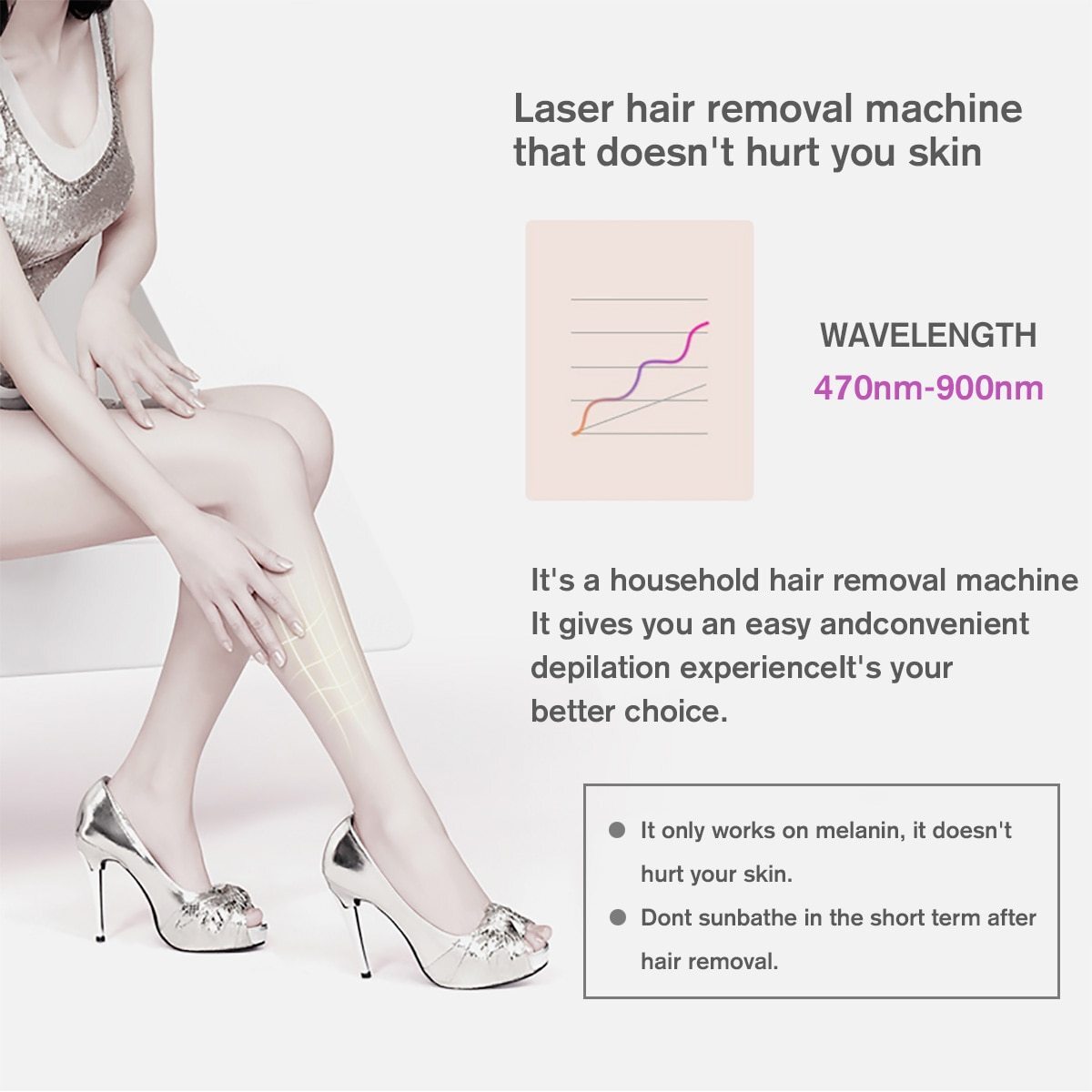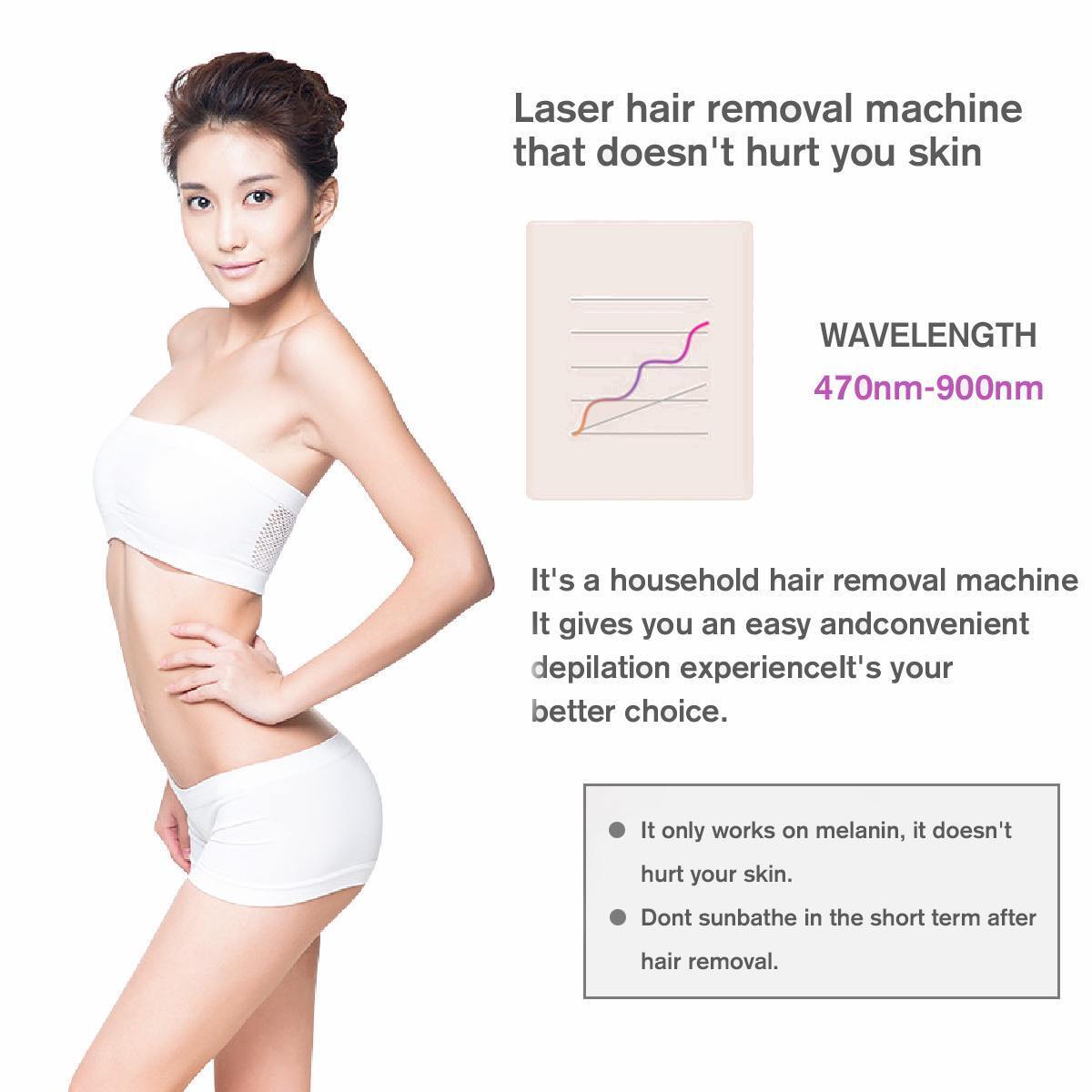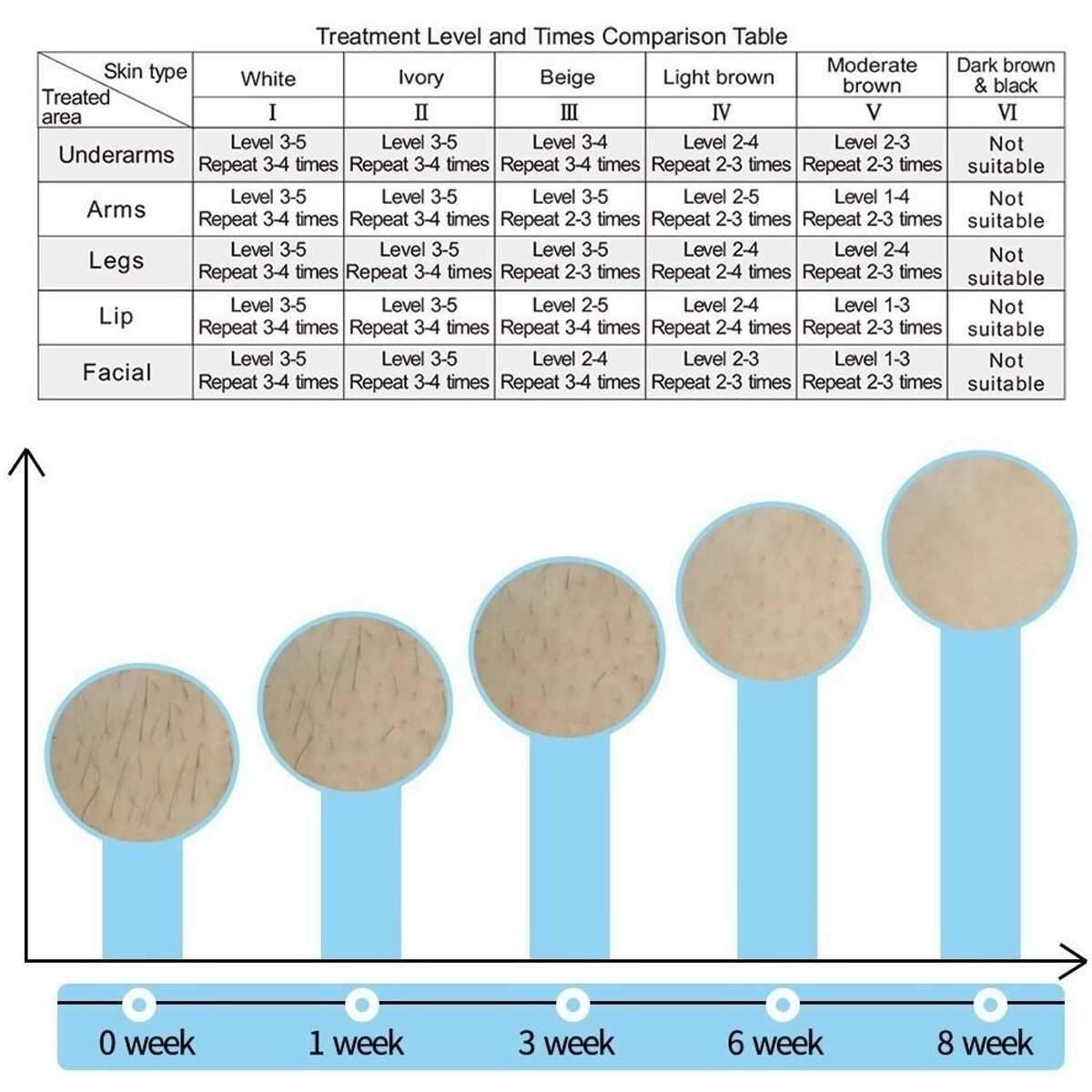 Specifications:
Product Name: IPL hair removal
Lamp Lifespan: 999,999 pulses
Light source: Quartz bulb
Material: High quality quartz tube +ABS shell
Wavelength: 600--900nm
Levels of light: 5 light energy levels
Input Power: 36W
Plug: US / EU plug
Power adapter:Input:AC 110-240V~50/60Hz
Operating Enviroment:
-Temperature:-10~35℃
-Humidity: 30%~75%RH

Package Included:
1x IPL Hair remover(main body)
1x Adapter
1x English user manual


Note:
1.Pleaseallow0.5-1cm differences due to manual measurement.
2.Due to the light and screen difference,the item's color maybe slightly different
from the pictures.

Your cart is currently empty.